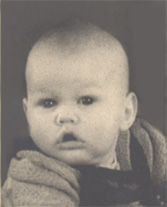 Na Reinhard F. Hahn
sien Warken
Muttst ünnen de Titels anklicken.

Prosa-Œverdrägen:
· Knuddel das Krokodil
· Alice ẹhr Ẹventüürn in't
Wunnerland
Lyrik:
· Haiku (ingelsch)
· Haiku (plattdüütsch)
· Handdook
· Ich kann sie mir jetzt
bildlich vorstellen
· In de still
· Pullwicheln
· Rondeau in F# Minor
(Rondo in F#-Moll)
· Stappen in'n Sand
· Song of the Lowlands


· Lowlands on My Mind
· Ultraschall-Wegenleed


Nadichtte Lyrik:
· As Lovely as Stars
· Derart grausamer Durst
· Drinking Alone
Beneath the Moon
· Haiku 1
· Haiku 2
· Just One More Time
· Kinner vun'n Wind


· Mein Ruheplatz


· Neighbor in Black
· Never a Hue


· The Place of Mine


· Träume von De Valera
· Westwärts schauende
Dame
· Hello, Dear Friends!
· So 'n gräsigen Dörst
· One More Time
· Ultrasound-Lullaby


· Lusatia, Beautiful

(Sorbsche Hymne)

Reinhard F. Hahn

Seattle, Washington, USA

[Afrikaans] [Castellano] [Deutsch]
[English] [Nederlands] [Português]


Plattdüütsch (Nedersassisch)
(Low German, Low Saxon)




Reinhard F. Hahn (nu tomehrst "Ron" nöömt) is 'n boornen un tagenen Hamborger, hett in Australien, China un de USA wahnt un is vääl in Eurasien, Australien un Noordamerika rümmerreist. Upstünds wahnt he an de Westküst vun de Vereenigten Staaten, tovœr in Perth un Fremantle, Westaustralien.

Sien Intressen kannst mit een enkelt Woord upnömen: "Kommunikatschoon". Daar is allens de Grundlag' vun, wat mit Spraak un mit de Kommunikatschoon mank de Völker to maken hett.

Na 'n Barg Jahrn vun Afrieten in 't akadeemsche Flagg is Hahn sien künsterischen Drift wedder na vœr to kamen, un dat so üm un bi to de Tied, as he wedder fünd, wat 'n good un geern sien "Wotteln" nömen kann. Un daar was ook sien Vœrvadders ähr neddersassische (plattdüütsche) Spraak mit bi. De harrn s' in Noorddüütschland un in de oosternen Nedderlannen dunn jüst ünner Druck vun de EU offitschell gellen laten.

Na Hahn sien Dinken is dat 'n egenstännige Spraak un schull ook so ankäken un bruukt warrn. Un so schrifft he ähr ook geern un œverdriggt Warken ut annere Spraken in ähr, un dat ook ut't Japaansche un Chineessche. Welke Noorddüütsche findt dat heel snaaksch un gediegen, wiel dat de Spraak up düsse Aard un Wies' buten dat lüerlütte Flagg bruukt wardt, dat ähr na Jahrhunnerden vun Ünnerdrücken na denne Minschen ähr Dinken noch œvrig is.

'n Paar vun Hahn sien neddersassischen Warken sünd in Noorddüütschland mang de Lüd' kamen, un 1999 kreg' he den Freudenthal-Pries. Sien plattdüütsch Œverdragen vun Alice's Adventures in Wonderland keem in't Jahr 2010 ünner de Lüd'.

Hahn is een vun twee Begrünners vun Lowlands-L un is daar al vun Anfang af an de Höövtredaktöör.



---